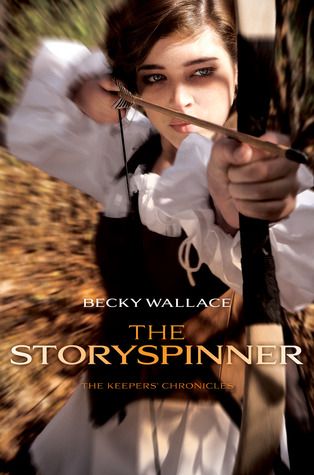 Drama and danger abound in this fantasy realm where dukes play a game for the throne, magical warriors race to find the missing heir, and romance blossoms where it is least expected.
In a world where dukes plot their way to the throne, a Performer's life can get tricky. And in Johanna Von Arlo's case, it can be fatal. Expelled from her troupe after her father's death, Johanna is forced to work for the handsome Lord Rafael DeSilva. Too bad they don't get along. But while Johanna's father's death was deemed an accident, the Keepers aren't so sure.
The Keepers, a race of people with magical abilities, are on a quest to find the princess—the same princess who is supposed to be dead and whose throne the dukes are fighting over. But they aren't the only ones looking for her. And in the wake of their search, murdered girls keep turning up—girls who look exactly like the princess, and exactly like Johanna.
With dukes, Keepers, and a killer all after the princess, Johanna finds herself caught up in political machinations for the throne, threats on her life, and an unexpected romance that could change everything.
Today I'm back with a review of The Storyspinner by Becky Wallace. This is a novel I was really excited to read, as it was one of the 2015 debuts I was most excited about and I featured in my Can't Wait Books of 2015 post as well as my Top Ten Tuesday post about 2015 debuts I was most excited for back in January. The Storyspinner is a unique story that had my attention from the synopsis, so I was excited to read this novel. I ended up definitely enjoying it and thinking it was a great read. I gave The Storyspinner 3.5 out of 5 stars.
This book was one that had a lot of intrigue surrounding the stories, and I loved reading about the unique world building and magic system. I think that the world and story set the stage well, and I loved how the different countries were developed to have different cultures and life styles. I think that the multiple point of view narration was another strong point of this novel- it gave the opportunity to get to know the characters more, and have a really in depth understanding of the story and the plot from a lot of different narrations. I don't think I had a particularly favorite narrator, but all of them had a unique way of relating to the story and further adding to the tale of The Storyspinner.
One of my main concerns with the book was that I felt like there was some lacking in characterization. After reading all of the different points of view, I still felt like we hadn't gotten to know the characters as well. To me, the story was a little predictable in the sense that I saw a lot of the major plot points coming, but there are definitely some twists and turns I hadn't anticipated in the novel as well!
So, here's my review of The Storyspinner. I'm so happy to have read this novel, as I've been excited about picking it up and exploring the world since last year. I think this is one with incredibly unique and dynamic world building, and I'd love to know your thoughts about it as well. Before I go, I wanted to introduce a short little snippet saying "If you liked this sort of book you might like this book" which I know is something that's been done, but it reminded me of my If, Then for Books! posts, and I thought it might be a fun little tidbit to add to the end. So...
If you liked Poison Study by Maria V. Snyder and Graceling by Kristen Cashore, then you might like The Storyspinner!

Let me know your thoughts, on the book and the If, Then recommendations, and I'll be back soon with another post!
From the paper world,
V